Join the UVA Data Science Institute for Datapalooza 2018. Featuring highlights from cutting-edge research happening across Grounds, skills sessions led by industry experts, roundtable discussions on a variety of data science topics, and more.
The University of Virginia Data Science Institute began Datapalooza to showcase and connect data science research happening across UVA Grounds. It has since expanded to highlight research and industry work happening around the region, helping people in the data science community make connections and expand their knowledge.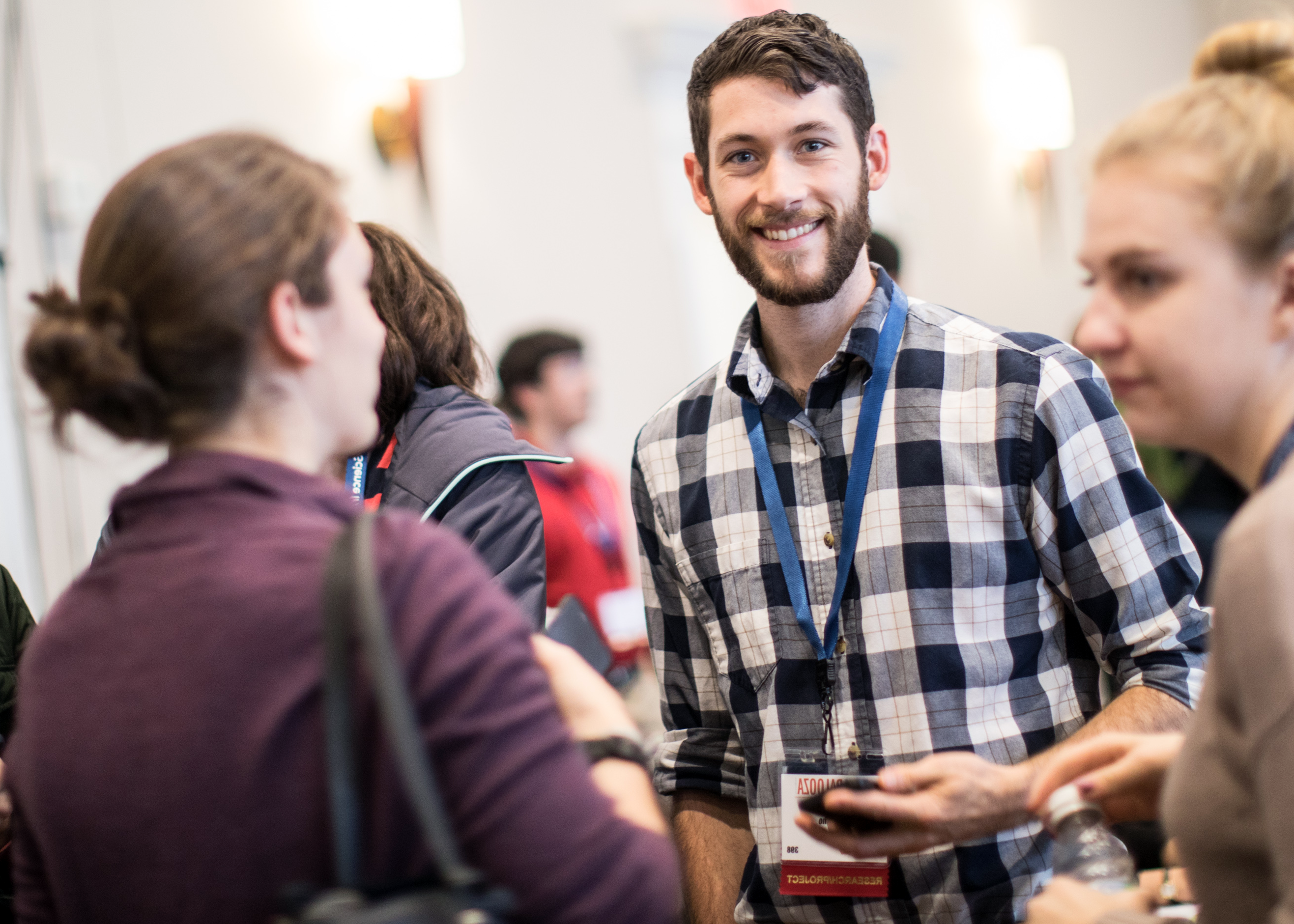 Datapalooza represents a core value of the UVA Data Science Institute - fostering collaboration and engagement in data science research, education and industry communities at the University of Virginia, in Charlottesville, across the U.S., and around the world.
We want to connect with you, and we want to help you connect with the data science community.
From job leads, to research collaborations and academic opportunities, Datapalooza 2017 attendees left the conference last year energized and immersed data science, according to a follow-up survey conducted by the DSI.
---
Call for Proposals
For this year's event, we will be hosting four research highlights sessions featuring the work of faculty and students from universities across the region. The four areas are: Machine Learning; Data Visualization; Data Integration and Engineering; and Data Ethics, Law, Policy and Social Implications.

The Call for Proposals is open now and submissions are due no later than 11:59pm on Friday, September 21, 2018. To learn more and to submit a proposal, visit Datapalooza Research Highlights Call for Proposals.
The DSI values diversity and encourages submissions from (or groups that include) women, people of color, and other groups underrepresented in tech and will factor in diversity as a consideration for evaluation.
---
Registration will be opening soon. Keep an eye on the website and subscribe to our newsletter for updates.

---
Check out other exciting data science events happening in 2018-19!